Welcome to our Interior Design page. Here you will find all the information you will need about the services we offer. 
Virtual E-Design Service
£100
This service is perfect for people who have a small budget and would like to complete the work for themselves but just need a little help bringing it all together. 
You'll receive:
1. An electronic mood board.
2. A zoom call to discuss your needs/ideas.
3. Drawings of what the final room will look like. 
4. Colour Schemes.
5. A shopping list. 
What do you need to do?
Complete a questionnaire which will include any ideas or thoughts you have already about the room (this will help inform out first video call).
Send measurements of the room.
Photographs of your space 
Provide me with any other information you think would be relevant for your room design, for example, photos that you might have inspired you already.
A idea of a budget that you have for the room. 
Playrooms
This was one of my favourite rooms to design. Playrooms can be messy with the amount of toys children have but with simple storage solutions they can become the favourite room in the house. This room was designed using a variety of products which I sourced from a range of places to bring value for money.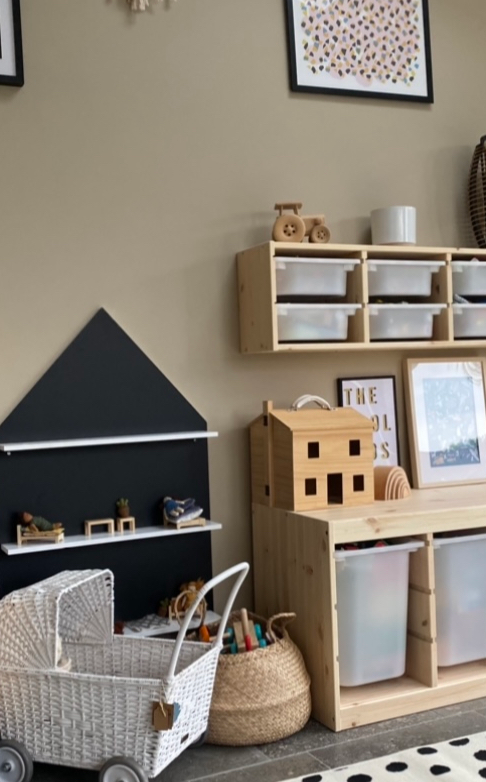 Bedrooms
This bedroom just needed a little refresh. We designed the room together picking out the colours  and ideas that they already had. I painted half the wall pink and left the other half grey, vinyl dots were added to add texture to the wall. We were able to use a lot of the furniture that was already in the room but just moved it around to make more space. 
GET IN TOUCH
Still have some questions or would like some more information? Contact us below using our contact form.